2021-04-06
EnergaCAMERIMAGE 2021 opens for submissions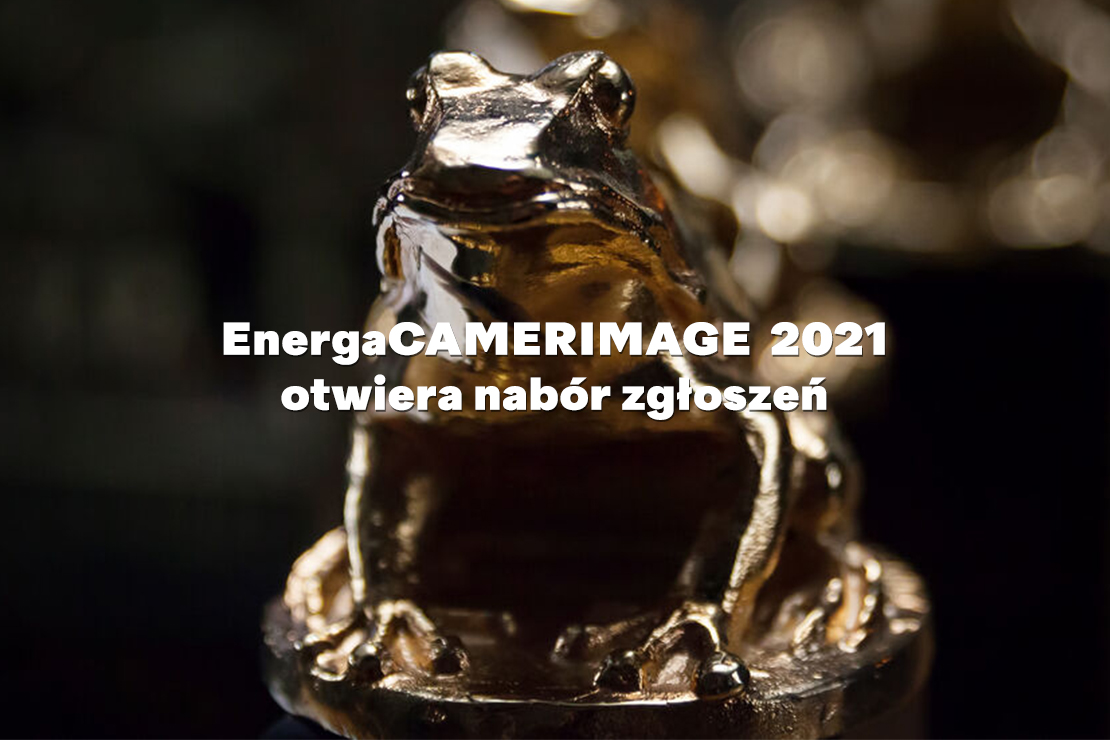 The preparations for EnergaCAMERIMAGE 2021 are underway. As the COVID-19 situation is slowly changing, we are working remotely but according to plan. Hoping all of you out there stay safe and healthy, and hoping that after one year break we can all meet physically in Torun in November, we are announcing the call for entries and launching the official selection.
The 29th edition of EnergaCAMERIMAGE is scheduled to take place 13-20 November in Torun, Poland and all filmmakers, producers and distributors are invited to submit feature films, documentaries, music videos, TV series episodes and student etudes for the festival's consideration. We are also introducing some changes in our terms and regulations. See more details below.
In addition to the numerous out-of-competition festival sections, there will be a number of competitions included in the program.
We now accept submissions for the following:
Main Competition (fiction films)
Film and Art School Etudes Competition (fiction etudes)
Polish Films Competition (fiction films)
Documentary Shorts Competition - up to 40 minutes running time
Documentary Features Competition - over 40 minutes running time
Music Videos Competition (official music videos)
Directors' Debuts Competition (fiction films)
Cinematographers' Debuts Competition (fiction films)
TV Series Competition (pilots or 1st episodes of consecutive seasons of TV series)
Before submitting your entry, please read the TERMS AND CONDITIONS of the competitions available on our website and make sure you are able to provide an online screener and a final screening copy.
To check out the Terms and Conditions and to fill out a film submission form go HERE.
DEADLINES:
Main Competition
Directors' Debuts Competition
Cinematographers' Debuts Competition
Polish Films Competition
early deadline: May 31, 2021 (no fee), late entry deadline: June 30, 2021 / late entry fee: PLN 300
Documentary Features Competition
Documentary Shorts Competition
deadline: June 30, 2021 (no fee)
Music Videos Competition
TV Series Competition
Film and Art School Etudes Competition
deadline: July 31, 2021 (no fee)
There have been three major changes in the terms and regulations of our Festival!
Firstly, from the 29th edition of EnergaCAMERIMAGE, students etudes can be submitted only by film and art schools official representatives. For more information, who can be the school's representative, please contact Kasjana Wiśniewska at kasjana@ecfcamerimage.pl.
Secondly, First Look - TV Pilots Competition has been transformed into TV Series Competition. It means that apart from TV pilots (first episodes of first seasons), the 29th edition of EnergaCAMERIMAGE Festival is open for submissions for the first episodes of subsequent seasons!
Last, but not least – from now on, EnergaCAMERIMAGE would like to acknowledge the influence that directors indisputably have on the visual side of competing films. That's why we will start honoring directors of winning titles with special CAMERIMAGE Statuette awards.
Please note that EnergaCAMERIMAGE Festival is an ACADEMY AWARD® qualifying festival in the Documentary Short Subject category. This means that the winners of the Golden Frog in Documentary Shorts Competition will qualify for consideration in the Documentary Short Subject category of the Annual ACADEMY AWARDS® without the standard theatrical run, provided the film otherwise complies with the Academy rules.
EnergaCAMERIMAGE Festival has also been named a STUDENT ACADEMY AWARD® qualifying festival which means that all films nominated in the Student Etudes Competition at EnergaCAMERIMAGE will qualify for consideration of the Student Academy Awards® provided the filmmakers will otherwise comply with the Academy Rules, including being a full-time student of an eligible film school and making the film as a part of the school work.
Join the selection process and see you at EnergaCAMERIMAGE 2021!